Stonhard Floor Installers - Wisconsin
Medical Grade Durable, Impact, Chemical, and Thermal Resistant Floor Coatings
CONTACT US OR GET A QUOTE
Stonhard Mortar Flooring Systems
We are pleased to serve you as the only approved Stonhard Floor Installer in Wisconsin.  We love Stonhard because not only do they create a great mortar flooring system, but they also custom engineer your floor to meet your precise needs. 
After you share what you need in your floor, Stonhard will custom manufacture your flooring material.  Since we are the only approved application team in Wisconsin, we will then install your Stonhard floor at a time convenient for you. 
With Stonhard, you avoid the problem of using a generic floor solution that will not last as long because generic epoxy mixes are not tailored to your specific needs.  If you are going to invest in a new coating for your floor, wouldn't you rather get it done right the first time?
Stonhard has been around for about 100 years.  They have perfected their flooring system.  Stonhard floors are seamless, long-lasting, and are easy to clean.  You can find Stonhard floors in medical facilities, restaurants, heavy manufacturing, airport hangers, shopping malls, and more.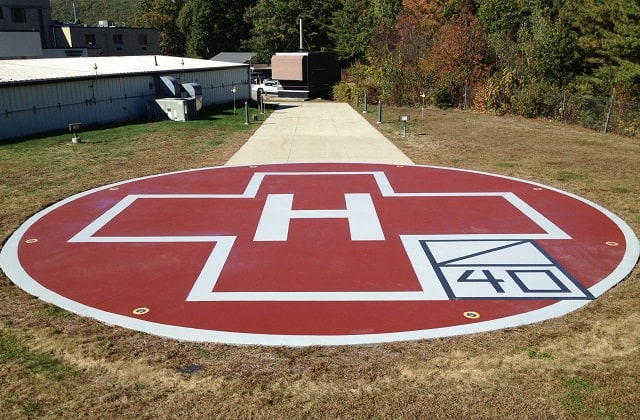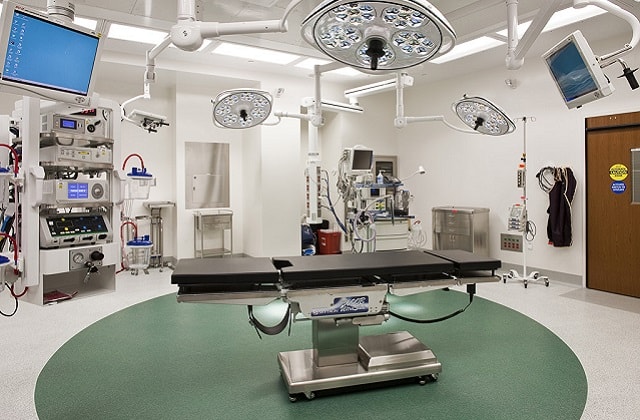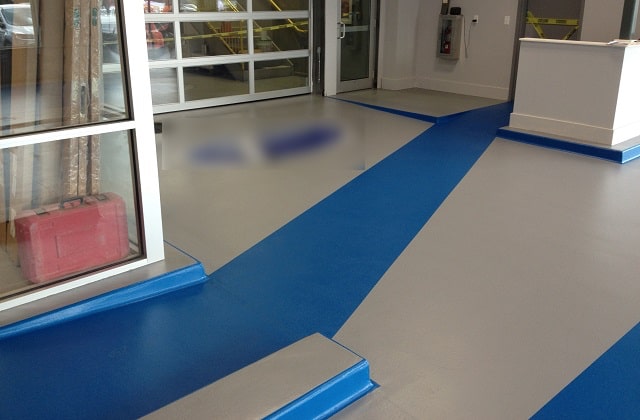 Other Benefits of Mortar Flooring Systems
You can create a seamless floor-to-wall coat with mortar flooring.The ability of the mortar system to
slope allows you to have a floor covering that extends onto your coves.  The seamless nature of the cove creates a cleaner and more sanitary environment, which is especially important for food and biomedical facilities.
Color and top coat options give you an almost unlimited way in which you use the floor.
Microbial inhibiting agents can be added to prevent the growth of bacteria, fungi, viruses and yeasts for clean, safe, and sanitary floors.These floors are easy to clean and work great for food or bio-medical facilities.
Electrostatic discharge options protect for static control issues and provide non-sparking properties
High-temperature thermal shock and thermal cycling protection are also available.
Low VOC (volatile organic compounds) flooring options are available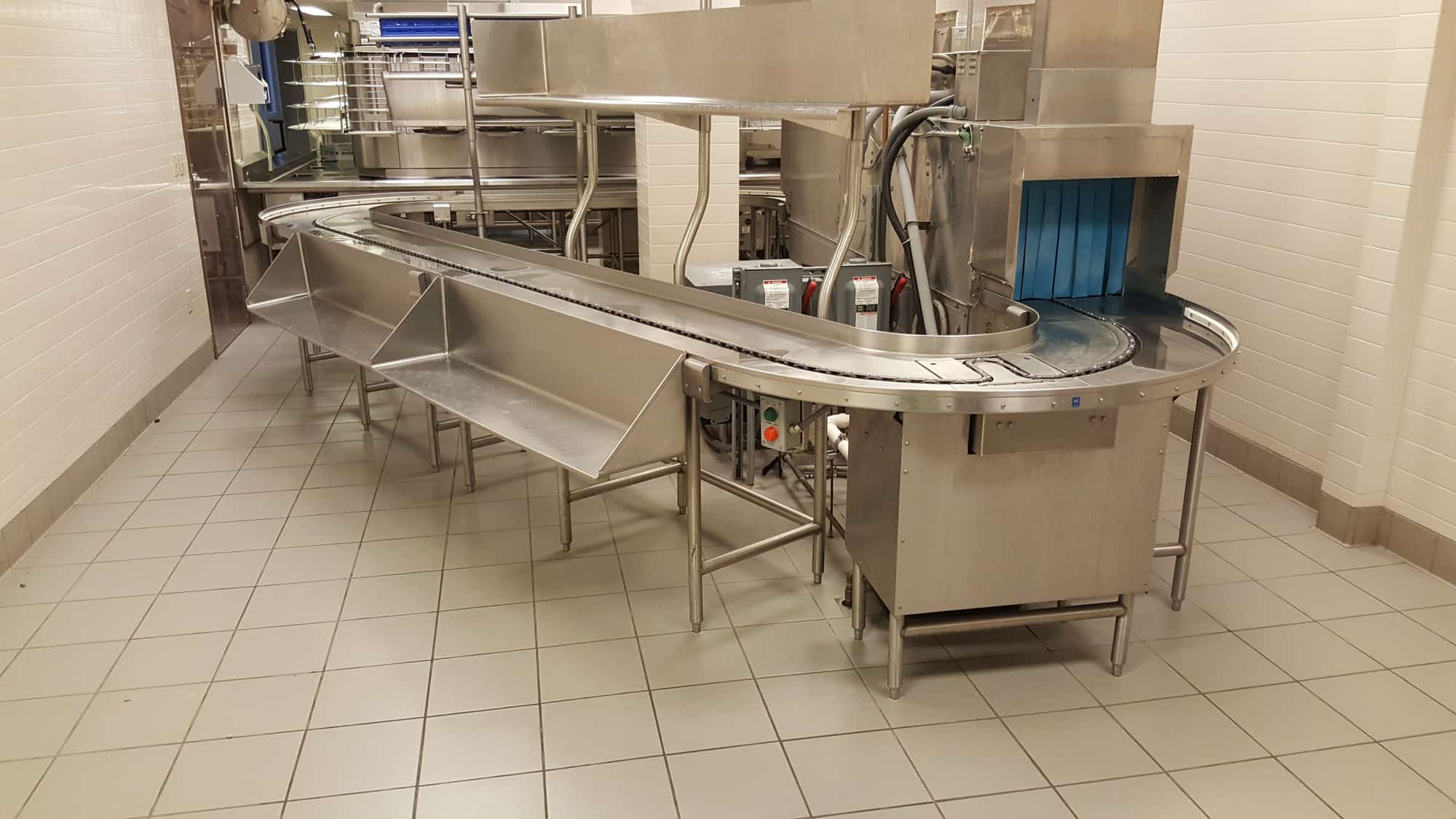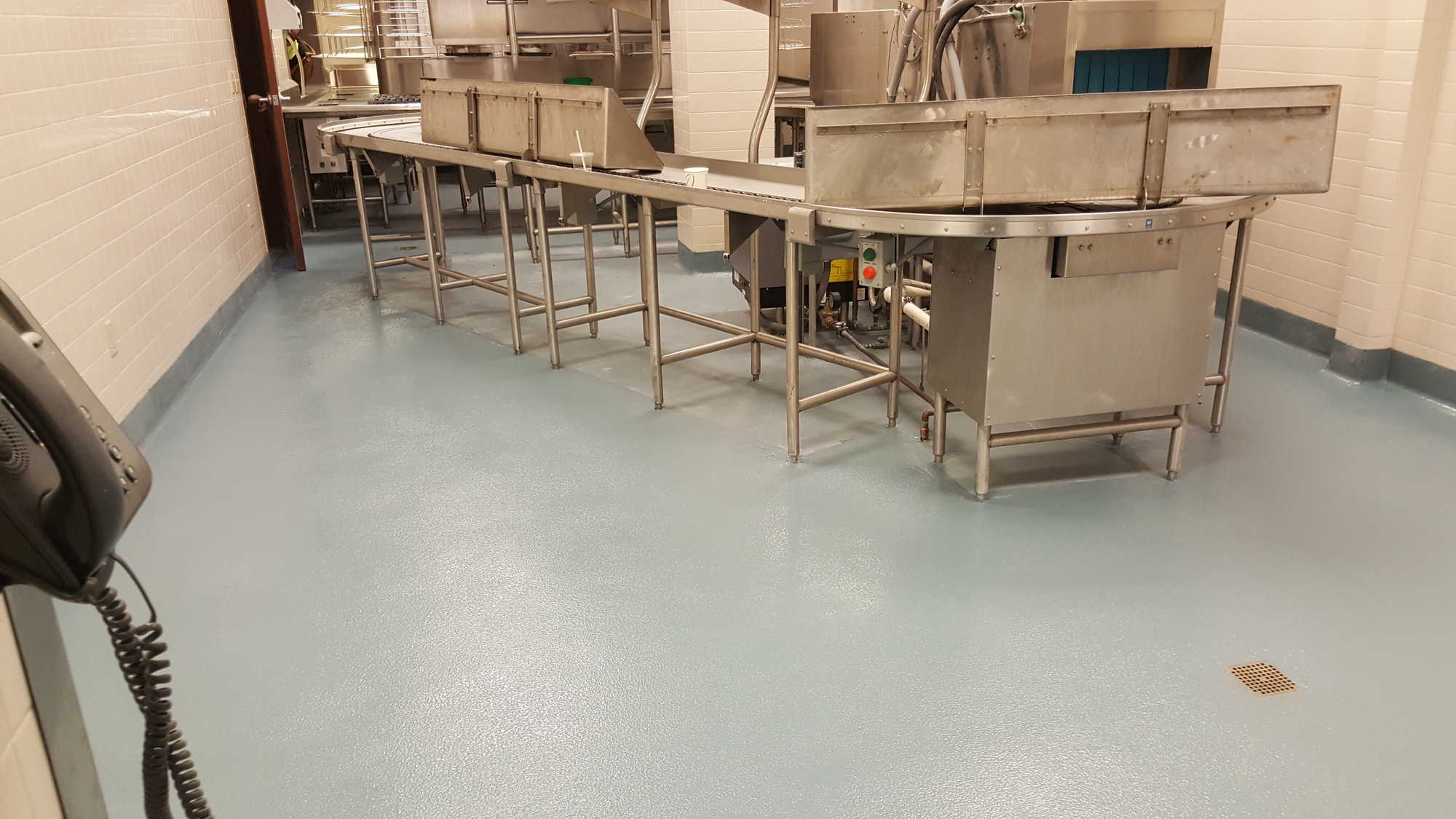 Want a Durable Floor that Looks Beautiful?
With the flexibility of Stonhard floors, you can make your floor look like a piece of art.  Stonhard is everything you could want in a concrete floor coating.  By formulating a floor specifically to the floor's use, Stonhard can ensure durability, longevity, and beauty. 
Stonhard is Not Like Other Floor Coating Manufacturers
Stonhard will assign an engineer to your flooring project to ensure you get optimal results.  Usually, the engineer will start with narrowing down the floor coating to the main components like epoxy, urethane, or fast tack methyl methacrylate resin-based flooring systems.  From there, additional items are configured into the mix to give you the desired qualities needed in the floor.
If you are in Wisconsin, we will be your Stonhard flooring system installer, but a fleet of Stonhard team members joins us in servicing your needs.  In addition to us, depending on your project needs, you may also meet a territory manager, project engineers, an architectural engineer, design representatives, or a construction management team.  This service level is why Stonhard is doing so well after about 100 years in business. 
We hope you see Stonhard makes an upfront commitment to do the job well before materials ever arrive at your facility, and with their ISO-9001 certification, Stonhard continues to commit to ongoing quality.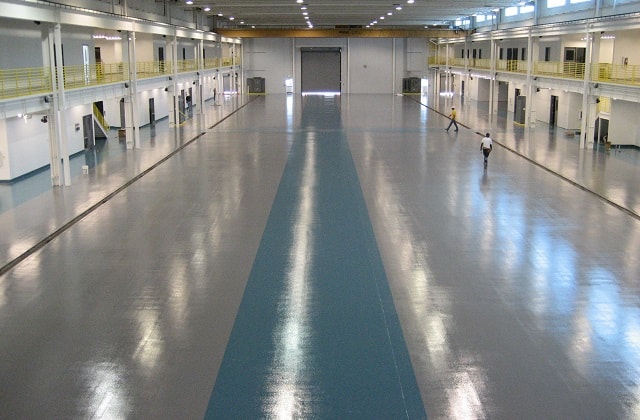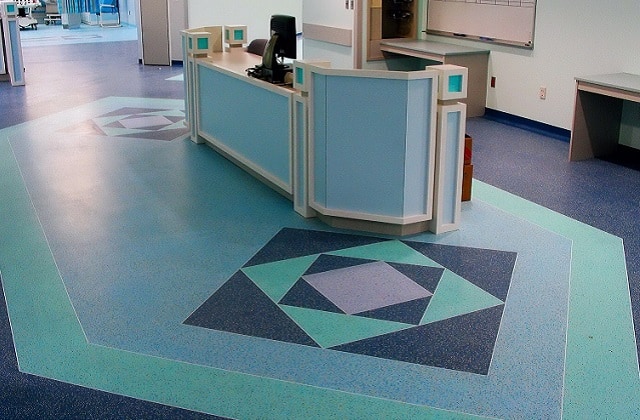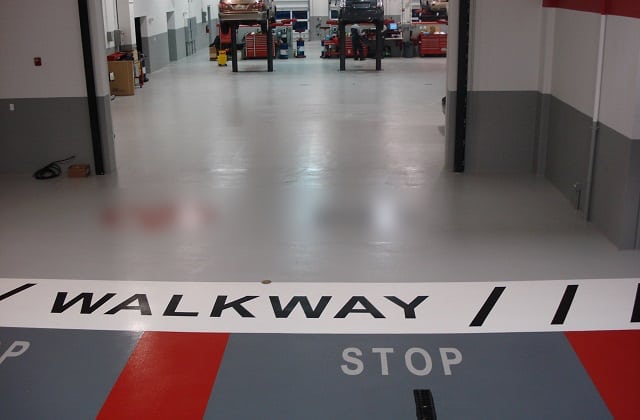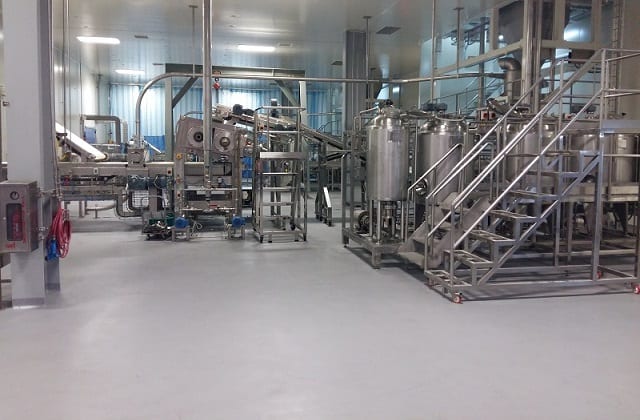 A Stonhard Floor May Save You Money
Can we tell you more about why we love Stonhard?  We can often use the Stonhard flooring system to save your broken or pitted concrete floors.  Wouldn't you prefer to save the floor you have instead of hammering out concrete and pouring a new slab?  We can't save every floor, but there is a lot we can do to fix your old concrete.
Stonhard can also formulate your floor to be Chemical resistant, slip resistant, and stain resistant creating a safer and longer lasting floor.  The Stonhard system can protect floors from chemical attacks, impacts, abrasion, thermal cycling, and heavy machine or pedestrian traffic.
We know what you are thinking.  Stonhard sounds too good to be true, and honestly, we would be skeptical too if we did not install the floors.  We see what Stonhard floors can do making us big fans of the Stonhard product.  If you want more information, feel free to give us a call, or keep reading!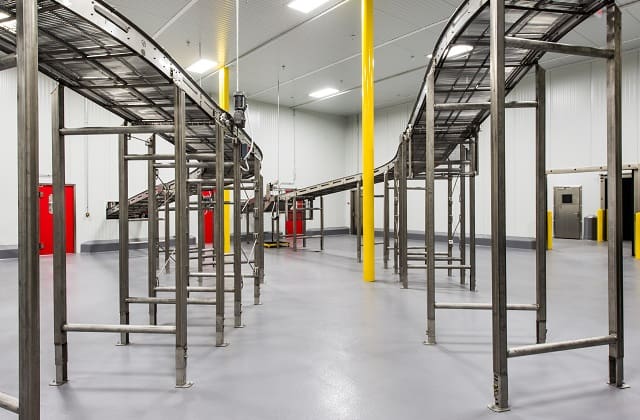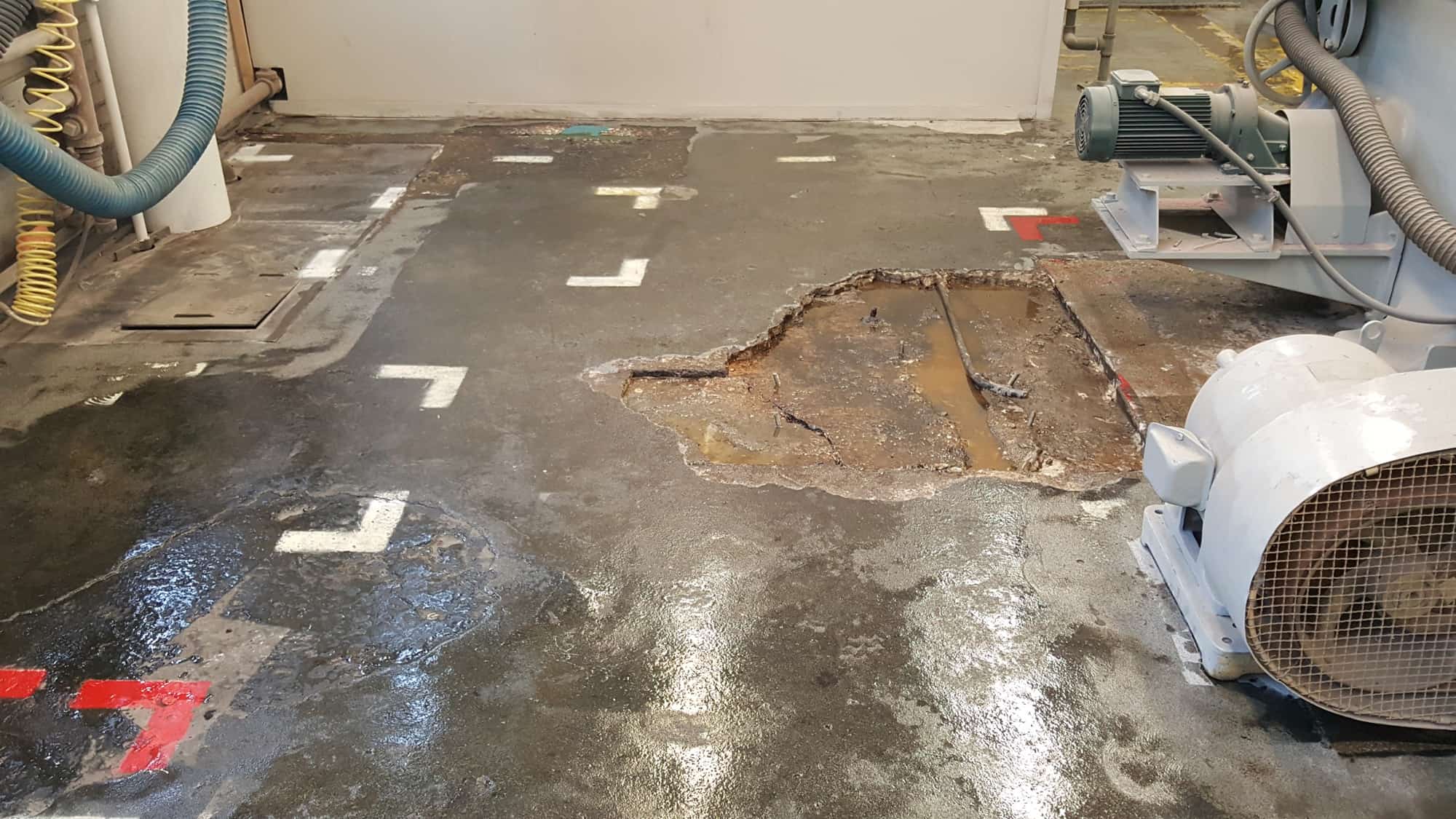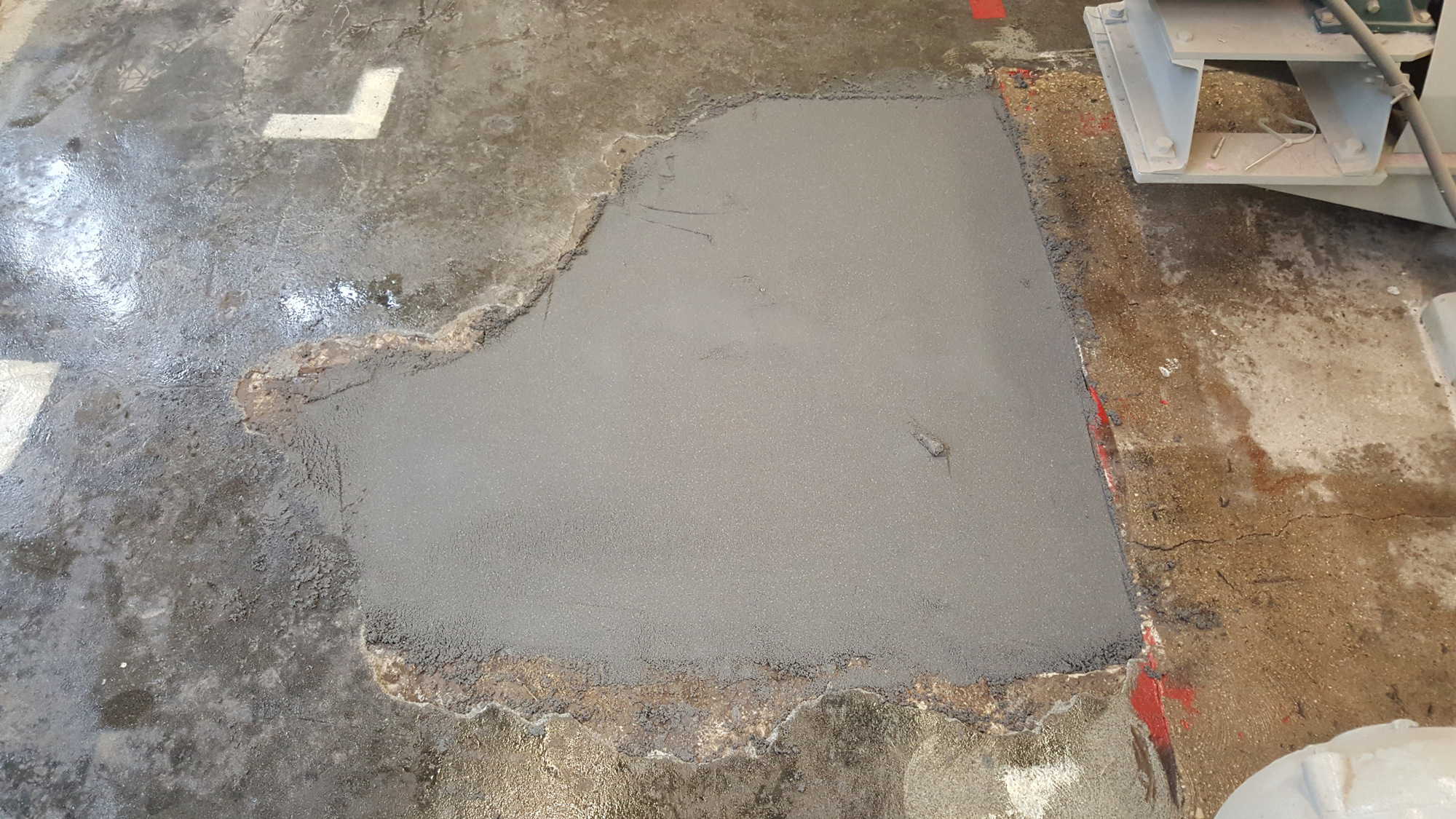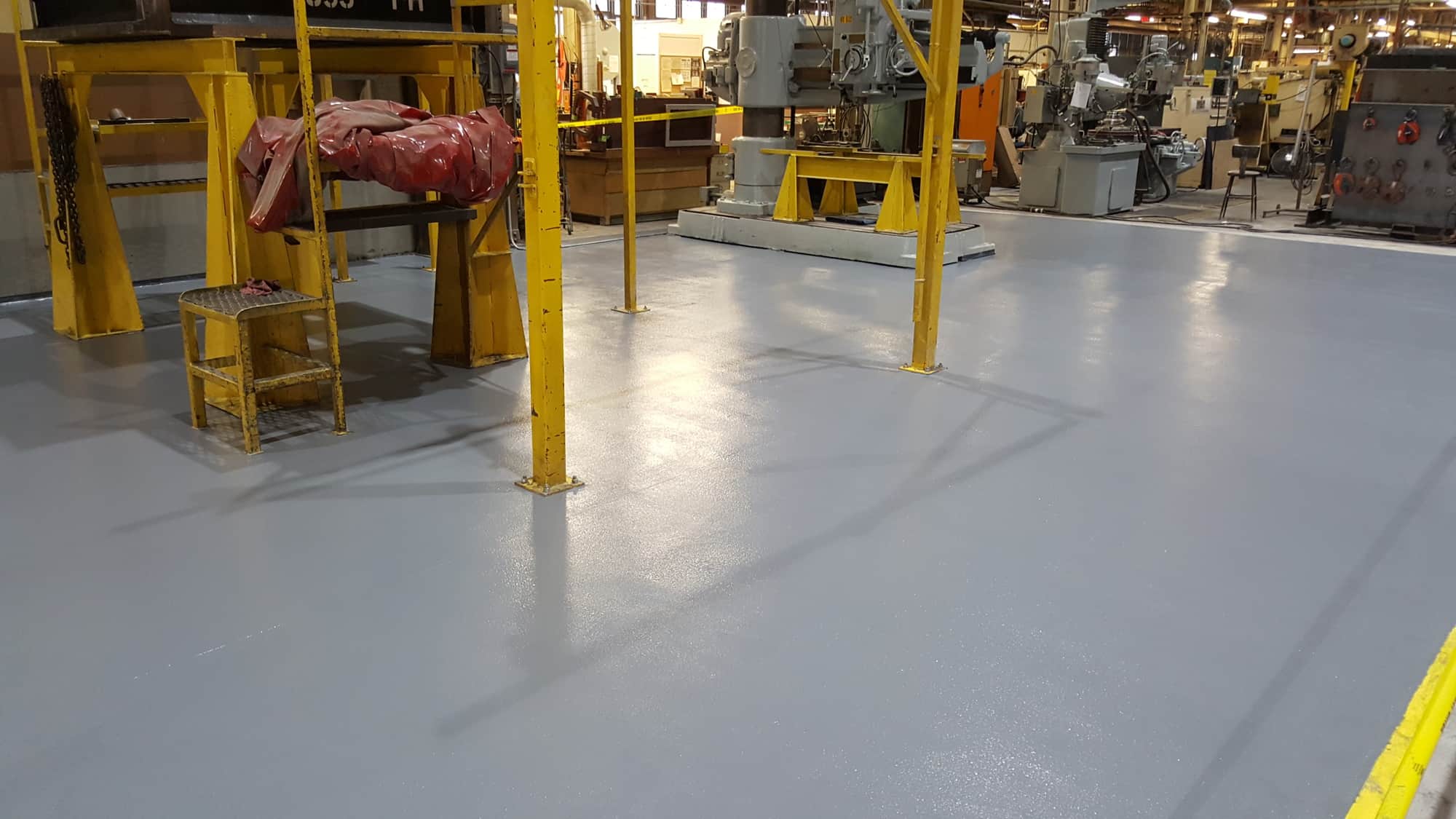 Looking to make your commercial floors durable?
Stonehard Mortar Flooring Systems
Stonhard Design Choices
Stonhard can make your floor any color you want.  In addition to unlimited color choices, we have a wide selection of textures for your floor as well.  When we install your floor, we can lay the flooring down to achieve the styling and look you would like.  You can even see your company logo, permanently affixed to your floor.
What are the Primary Stonhard Flooring Types?
Epoxy Flooring
Epoxy flooring is a resin-based system mixed with hardeners.  The resin is mixed with the hardener to create a strong, long-lasting, rigid material that bonds extremely well to a variety of substrates. Epoxy floors are chemical resistance and endure the most demanding environments.
Urethane Flooring
Urethane floors (a.k.a. polyurethane floors or PU floors) are resinous floors commonly used in industrial applications and sometimes within the food industry. Urethane floors stand up to thermal shock and thermal cycling very well.  Urethane floors also have excellent stain resistance.
Methyl Methacrylate (MMA) Flooring
MMA flooring is a dual-system polymer that is chemical, stain, and wear resistant.  MMA floors are usually found in commercial and industrial applications. With MMA's rapid cure material, MMA flooring systems are often chosen for projects where a fast installation is required because many applications can complete in one night.
Will I have to Shut Down My Operation for the Mortar System Installation?
Not only can mortar flooring systems be installed in short periods of time, but we will do our best to work around your schedule.  Obviously, you cannot drive vehicles on the exact same surface we are working on, but with proper planning, we can keep disruption to a minimum.
If you have large or fixed equipment, we can work around the equipment, saving you the time and trouble from moving items that are hard to move.  We can also point out that many Stonhard flooring systems are designed to cure quickly, keeping your downtime to a minimum.
Does Stonhard have anti-microbial floors for healthcare environments?
Do you need medical or clean room level cleanliness?  Not only can you clean the abrasion and chemical resistant floors easily, but with the Stonhard mortar system, you can essentially extend the flooring material up the coping to ensure no dust, germs, or dirt can hide.
Stonhard floors are naturally bacteriostatic and fungistatic. Unlike traditional flooring, there are no places for microorganisms to hide because there are no seams, welds, or grout lines where microbes can hide. The seamless system supports infection control programs and makes floor cleaning and maintenance easier.
How do I Clean Stonhard Floors?
All Stonhard floors are designed to be easy to clean. Most floors you can clean with mops, auto scrubbers, or ride-on scrubbers. Stonhard will provide you with information for your specific flooring system when we know the best flooring choice for you.

Contact us for a free consultation today